Who are we ?
The Palestinian and Jewish Unity (PAJU) is a human rights organization that explicitly recognizes the right of the Palestinian people to national existence and to live in security. We condemn all violations of human rights. PAJU was co-founded in Montreal by Bruce Katz, a Jewish Canadian and Rezeq Faraj, a Palestinian Canadian who have been friends for more than 25 years. Our group is comprised of Jews, Palestinians and other Canadians of good conscience who work together to promote peace in the Middle East and to educate the public on the Palestinian question.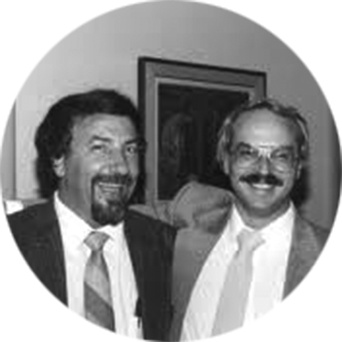 Founders
Rezeq Faraj
Rezeq Faraj was born in Palestine before the 1948 Nakba (the Catastrophe) and creation of the State of Israel. He grew up in the Dehiesha refugee camp near Bethlehem where family members still live. In 1966, after a stay in Europe, Rezeq Faraj arrived in Canada. After 28 years in teaching, he retired in March 2003. Rezeq Faraj is the author of the book, "Palestine : le refus de disparaître".
Rezeq has lectured as a speaker at various universities in Quebec, Canada and the United States. He is also author of numerous articles on the Middle East; his articles have appeared in various Canadian and American magazines and newspapers. Rezeq Faraj continues to pursue his work of increasing awareness of the cause of the Palestinian people and of defending the oppressed.
Bruce Katz
Katz was born and raised in Montreal. He is a language teacher by profession. In November of 2000 Bruce became one of the founding members of PAJU (Palestinian and Jewish Unity) with his great friend and brother, Rezeq Faraj. Bruce Katz is also one of the founding members of the Canadian NGO, the CCCCH (Canadian Committee to Combat Crimes Against Humanity), an organisation committed to the establishment in international law of the principle of economic crimes.