For immediate publication
Dozens of heavily armed Israeli forces stormed the al-Aqsa Mosque compound on Tuesday night before firing tear gas and stun grenades into the Qibli prayer hall, where hundreds of men, women, elderly people and children were staying overnight to pray. Some eyewitnesses said rubber-coated steel bullets were also fired. The al-Aqsa Mosque is Islam's third most sacred shrine.
Israeli officers then beat worshipers with batons and riot guns, wounding many, before arresting them.
Videos from inside the mosque showed Israeli officers repeatedly hitting people with batons while they appeared to lie on the floor. In the meantime, the cries for help from women and children could be heard in the background.
Dozens were wounded and the injuries have included bruises, fractures and breathlessness from inhaling tear gas.
One of the worshipers who was at the scene told local media that women were eventually let out but the men were harshly beaten and arrested. At least 400 Palestinians have been arrested.
PAJU (Palestinian and Jewish Unity) strongly denounces Israel's criminal assault against peaceful Palestinian Muslim worshipers during Ramadan. A similar incident happened at the al-Aqsa Mosque in 2021, two years before the election of the current ultranationalist religious coalition government, proof that the violent institutionalized racism of the Israeli state is endemic to its apartheid character and not simply the property of any one Israeli administration.
What is more, the attack on the al-Aqsa Mosque worshipers comes on the eve of Pesach, the Jewish Passover. Hence Israel's assault by its storm-troopers on the mosque also shamefully drags one of Judaism's holiest religious practices through the mud where Israel's apartheid regime finds itself. But then, Zionism is not about the Jewish religion; it is about the Jewish race. There is, however, no ethnic basis to Judaism just as there is no ethnic basis to Islam or Christianity. In effect, to claim that Jews comprise a separate race is inherently antisemitic. Hence, Zionism is itself inherently antisemitic.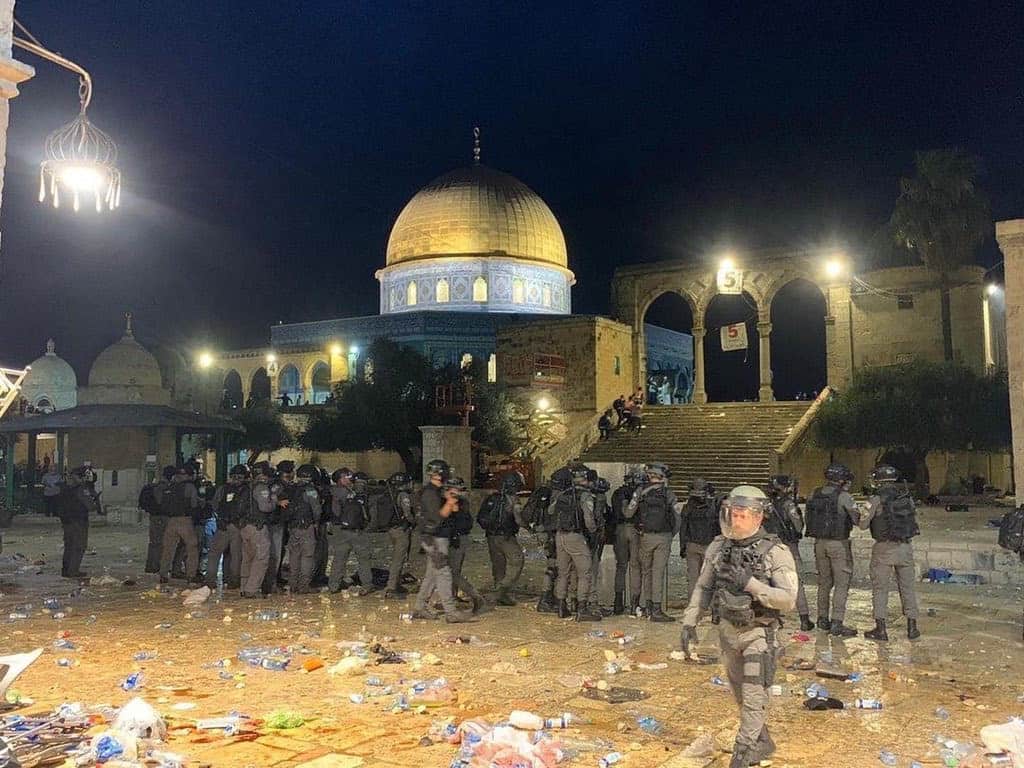 PAJU calls upon Jews everywhere to denounce Israel's shameful and racist attack on the al-Aqsa Mosque. Let Jews – whether religious or secular – and Palestinians – be they Muslim, Christian or secular – work together to deflate Zionism and put an end to Israel's apartheid regime. This will be the liberation of both Palestinians and world Jewry from the suffocating yoke of Zionism.
PAJU extends its wishes to those of Jewish faith for a peaceful Passover spent with family and friends and to those of Muslim faith for a peaceful and happy remaining period of Ramadan.
-30-
Info: kab1@videotron.ca